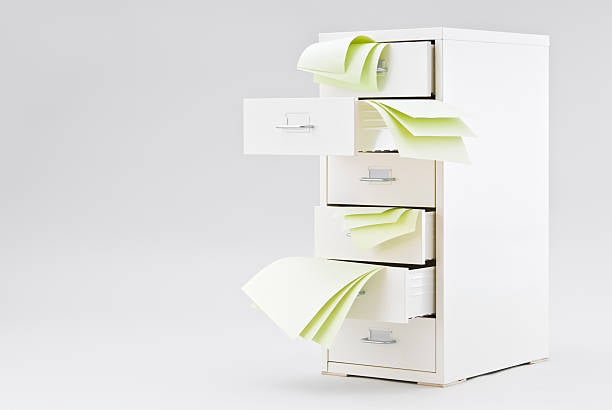 Customer relationship management software, or CRM as it is commonly known, is a staple in modern organizations. Not only are CRMs linked with successful contact management, sales management, organizational productivity, etc., they also serve to improve relationships with prospects and existing clients. A CRM system can give you a clear overview of your consumers, which is why Gartner predicts that by 2021, CRM will be the single largest revenue area of spending in enterprise software.

However, the current business landscape is completely different from when CRMs initially started gaining popularity in the early 2000s. From how you produce, to how you sell – everything has undergone drastic changes in the past decade. This has inevitably affected how CRMs optimize your productivity and sales.


Why An Outdated CRM System Is A Bad Choice

Despite the benefits of modern CRM systems, many organizations still use outdated systems to manage their sales. They fail to recognize that as a core resource for the sales and marketing department, your CRM should be flexible, collaborative, and intelligent. Here are some reasons why an outdated CRM system can cost your business potential – and even existing – deals.
It Doesn't Adapt To Your Growth
Most organizations start small – hiring a handful of employees and operating from a small office. As they eventually grow into a full-fledged business, they need more advanced tools.

The old CRM will no longer support new functionalities that are now available in the market. Subsequently, your database will become obsolete, and the data input methods, outmoded. Modern features, such as VoIP integration with CRM, live chat, scripts to automate workflows, and interactive dashboards are alien to outdated CRMs – but very important for running a successful business today.

Being unable to integrate the latest SaaS sales and marketing applications, you will be left with tedious workloads. The result? Evident loss in productivity and profitability of the business.

It Doesn't Support Modern Deployment Possibilities
The current business landscape is symbolized by technology that allows organizations and workers to be flexible. Having a rigid, old CRM deployment plan leads to frequent problems with scalability. Modern CRMs cater to multiple features, such as allowing administrators to add or reduce the number of users, change the existing deployment mode, or allowing remote access across a wide range of devices.

Having an outdated CRM system means that your new branch does not have cloud access to the existing CRM database – and your sales team doesn't have CRM access on their smartphones. This inevitably hinders their ability to update information, book appointments, and land sales opportunities on the go.
It Is Too Complex For Your Salespeople
Despite the fact that sales reps are the direct beneficiaries of a CRM system, a complex and disorganized interface can drive them to reject your existing software. In fact, research concludes that the primary reasons for sales reps to dislike CRMs include:

1 – They are very time consuming
2 – They are difficult to use

Your CRM system should offer dedicated plans that are customized to your organization. It should equip your sales reps with advanced tools, rather than an interface that is difficult to navigate, and features that are too complex to use.

As connection between sales and marketing with leads and client information, your CRM system should be the farthest thing from being unstable or slow. If that's the case, your overall efficiency and workflow will suffer a drastic dip that reflects on your revenues.
It Doesn't Integrate Social Channels
What type of customer relationship management software fails to account for likely the biggest outlet for customer feedback – social media channels?

You're right, an outdated one.

As one of the biggest reputation drivers and relationship platforms, social media platforms are an important resource for modern day organizations. Likewise, up-to-date CRM systems should also include tweets, and feedback through other forms of social media to assist in providing exemplary customer service.
It Doesn't Allow Legacy Database Integration
CRM is part of the larger picture, one that includes combining ERP databases and accounting history to ensure efficient business relationship management and successful conversions.


--The true gauge of a successful CRM system, nonetheless, is increased revenue. Modern-day CRMs factor in such insights, and allow for seamless integration between various ERP and accounting software. This allows sales reps to view customers' invoices, credit history, and sales history in a single display or dashboard.

Devoid of such integration, outdated CRMs deprive sales reps of crucial data that can guide them in making better decisions, and customizing their outreach efforts to align with the customer's journey.

If your self-diagnosis has already highlighted that your current CRM is well overdue its timely replacement, you shouldn't think twice. Data compiled by IBM also found that a properly implemented CRM software can produce a staggering 245 percent return on investment (ROI).
Moving to a new CRM software isn't as difficult as you think; by clearly defining your goals, and assessing multiple market options, you can safely make the switch to a modern CRM to boost your organization's growth.