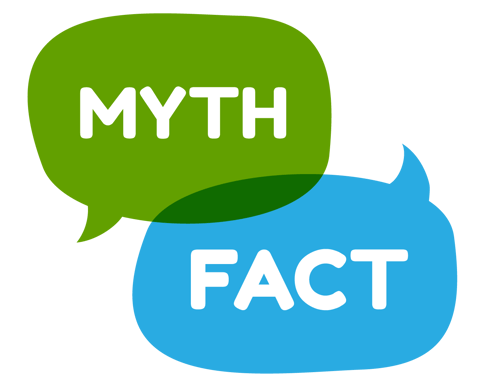 A CRM system can provide to your sales team the information they need to close deals, your marketing team data to market more effectively and your customer service team with the tools they need to service customers better. And yet, many companies believe a CRM isn't worth it or that now isn't the right time to implement a new system.
There are four main CRM myths that hold companies back from taking the leap with adding a CRM system and transforming their business. These myths permeate all industries and business types, and yet have no truth to them. Here's a look at the top four CRM myths and why it's probably time you added this essential tool to your business.


Myth 1: CRMs are only suitable for large businesses
Smaller organizations don't need a CRM yet because they have fewer customers to keep organized, fewer employees to coordinate information across and a smaller budget to purchase software with.
But the reality is, even if you only have a handful of customers and prospects, a CRM can power your sales and marketing initiatives and reach people at the right time with the right message. A CRM offers insights into the last time someone touched base with a customer or prospect, and much more.
A CRM helps manage insights on an individual. For example, knowing that a prospect is interested in a certain product can help you better understand what next steps to take. Plus, knowing the nature and size of the problems they are trying to solve can be beneficial in providing them the information they need to make a purchasing decision.
The more you know about a customer or prospect, the better you can talk with them and close the deal. This is extremely difficult to manage without a CRM system.

Myth 2: It's too expensive
Businesses of all sizes worry that a CRM is not affordable or that they are not in the right financial position to purchase the software. However, most CRMs do their pricing based on company size and needs, which means your business will only pay for what it really needs.
According to Nucleus Research, a CRM pays back $8.71 for every dollar you spend on the system. That's an enormous ROI that you won't find with old school paper systems.
While it's a minor investment on the front end of the process, CRMs are worth every penny because of how they improve relationships and help sales people close more deals.

Myth 3: If it ain't broke don't fix it
You might feel like all of your current processes are working for you right now. And while that may be true, you might be able to increase your close rate and cross sell additional products or services to your current customers in a more effective manner using a CRM.
Staff efficiencies can be difficult to calculate, but they should factor into your decision about whether or not to change your processes to include a CRM. The more efficient your team is, the more sales and marketing you can complete to increase your company's bottom line. You might also increase your staff retention rate because they'll enjoy their jobs even more.

Myth 4: My team won't use it
While it might be reasonable to be concerned about staff adoption, there are ways that you can actually require use of the CRM. For sales, you can require that they enter the information into the CRM for them to be eligible for the commissions. This can be an extremely effective way of increasing adoption. Additionally, when all of the customer data lives within the CRM because that's where sales is putting it, marketing and customer service won't be able to help but use the system.
Note that it may take some time for your team to adjust to the new processes of working with a CRM, but once everyone gets the hang of it and sees its usefulness, it will be smooth sailing.
-- Believing these common myths about CRMs could cause your company to miss an opportunity to grow and increase your bottom line form this essential resource. The reality is, CRMs are proven to help organize, track, and nurture leads & customers which ultimately improves customer relations and subsequently, sales.