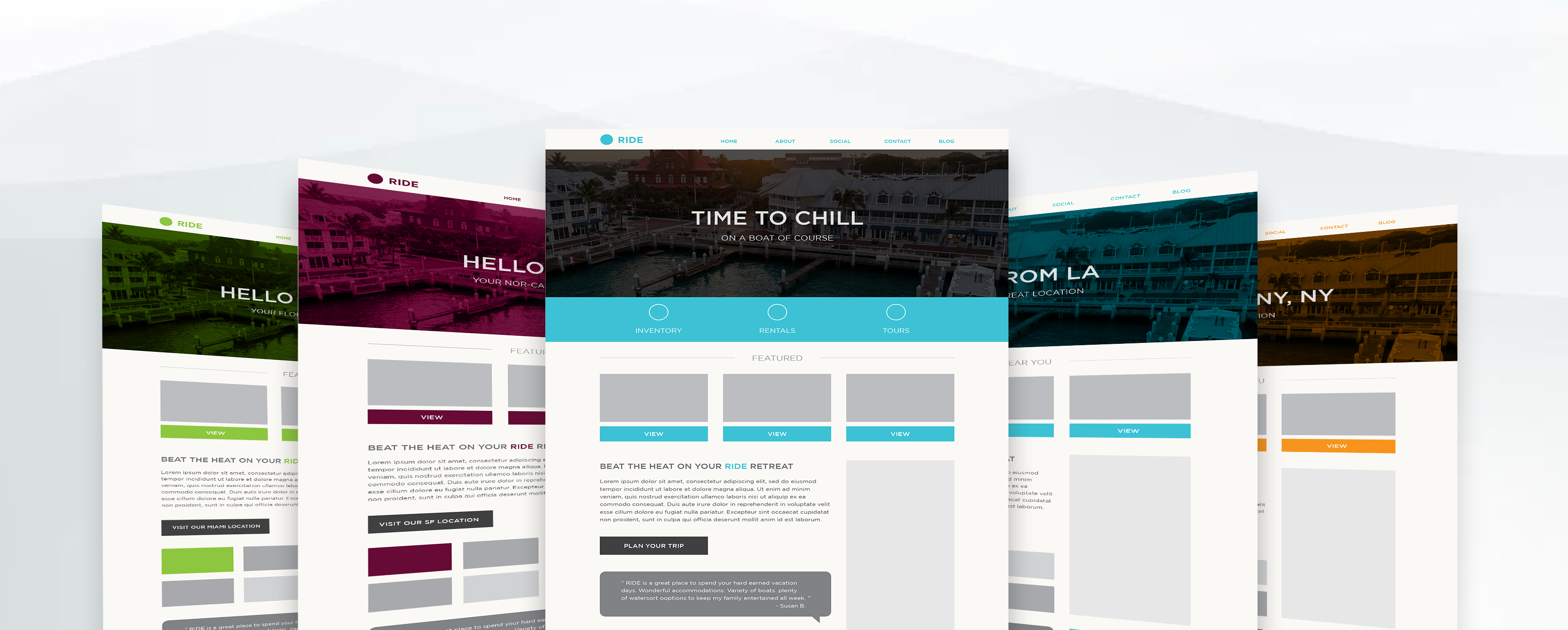 Rates to market through third party trade sites are on the rise, often consuming hundreds of dollars per listing per month and ultimately is no longer worth the cost. It may be time to consider other options for posting your listings. One alternative is maximizing your own website's marketing capabilities with a simple addition of targeted microsites. The shift towards the use of microsites is gaining traction with the realized ability to target specific audiences and have full control of marketing campaigns.
Popular among boat dealers are geographically targeted microsites where your customers can see listings available near them. To illustrate, a customer may find a site with the URL "olympia.searay.com" where they would be shown only what SeaRay boats are available to them in that area and where to find them. Another example, helpful to dealerships with multiple locations could be "arlington.abcmarine.com" where an online shopper could see what boats are available at the ABC Marine in Arlington TX. (both aforementioned examples are for illustrative purposes only and do not represent any real web URLs).
When geographically targeting inventory sites they show up much higher in search results for visitors in that area, even above trade sites much of the time. Using your own marketing classifieds as an extension of your preexisting brand and web page is much more cost effective in general. Especially when they are more web optimized than the expensive third party trade sites.
Geotargeted sites are just one of many ways to utilize and maximize your own online marketing efforts. You could also beef up your main URL's inventory by keeping it squeaky clean or by including CTA's (Calls to Action) and other SEO boosting tricks to help online visitors find your page easier. Purchasing ad space is another way to increase both visibility and SEO value of your site as well. Though not the cheapest way to drive traffic, it may cost less still than posting on trade sites. Incorporating a blog into your site is a great way to boost SEO value as well as offer a platform to expand on your brand in long-form.
The possibilities are many and may be worth exploring as third party trades site costs continue to rise.
What Customers Expect When Buying Your Boats
Live Chat - A solution to addressing those simple customer questions that don't generate sales