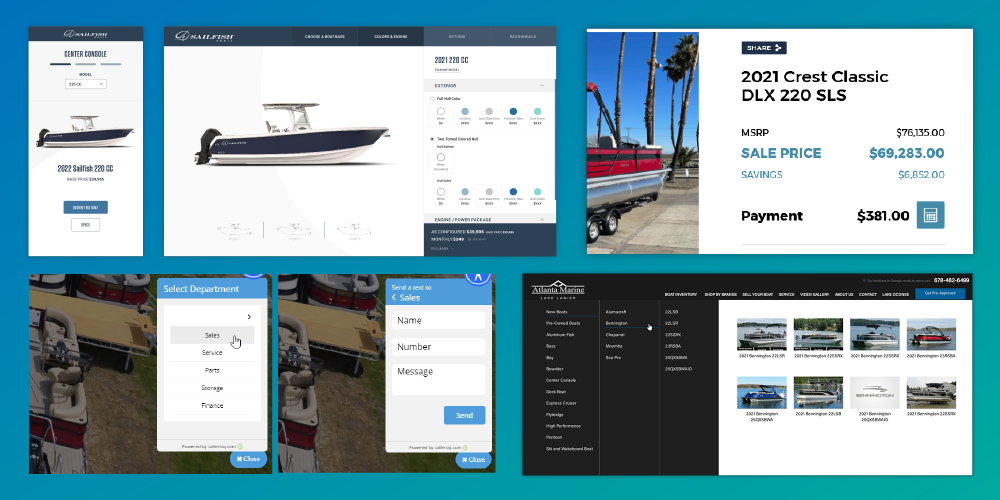 It is well known now that the digital space is always evolving. New technologies are introduced - seemingly by the hour - and businesses are understanding that their websites need to keep up, or else.

These are some of the newest and most effective website features


#1 by far is the Mega Menu with Inventory Listings.
Implemented first in early 2020 this feature has been a real crowd pleaser, among customers and businesses alike. In the navigation under the Inventory tab (yours may say something different; Shop, Listings, Boats, etc.), all of your inventory is listed in categories of your choosing that users can narrow down to find the listing(s) they are most interested in. Each category is clickable so if the user wants to search more broadly, that is an option as well.

Example here: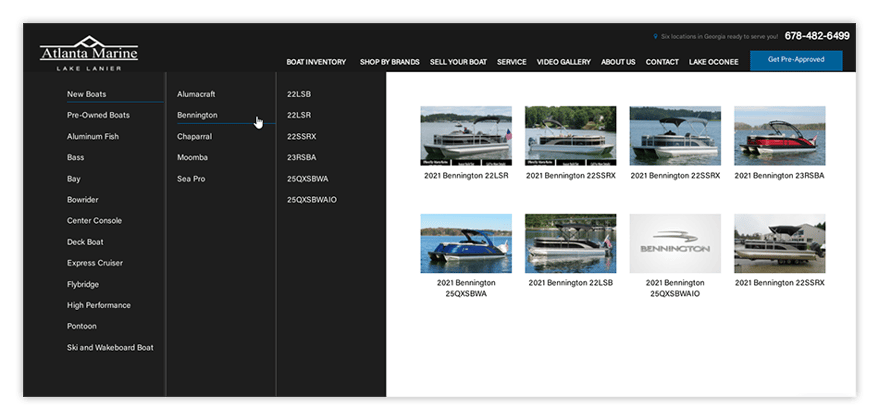 #2. Monthly Payments
Customers have responded really well to seeing the monthly payment listed as the prominent pricing element on the page. This makes the prospect of owning the boat/RV/home much more attainable, rather than only seeing one huge intimidating price. MSRP and/or Sale price are still listed but the monthly payments are more pronounced. Paired with a calculator that customers can use to modify their costs for a more accurate payment amount, monthly payments have been a huge hit.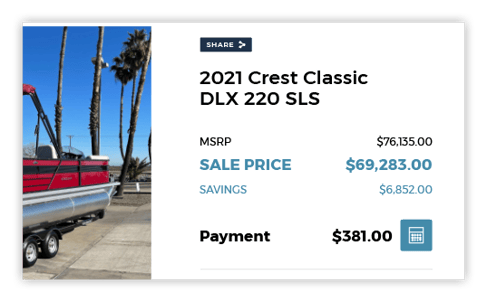 #3. Inventory Customization Tools
Offer a customization tool where they can design their own. These Build-Your-Own features have been around in various ways for a while and, as we head into a more customized world, the demand for such with only grow. These are commonly seen on Manufacturer sites where dealers can link to or have something similar on their own website. The most obvious benefit of offering a customization tool is getting the customer exactly what they want. The other is capturing what a customer is looking for and if they don't follow through with a purchase the dealer can offer something similar; perhaps something already in-stock and more affordable.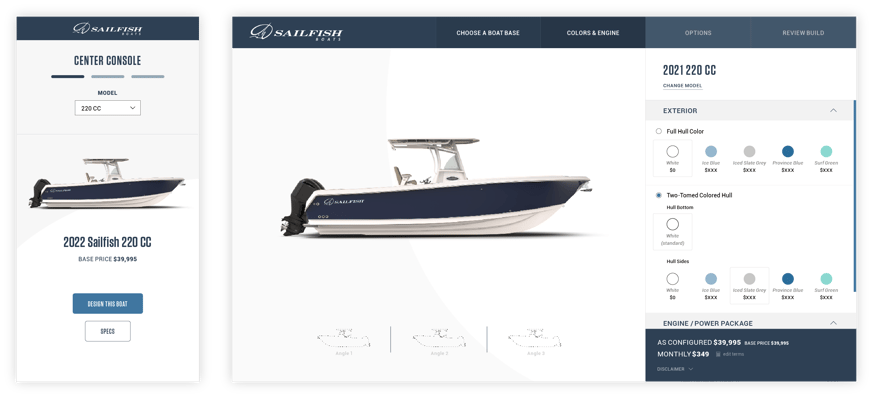 #4. Text Message Widget
A text message widget is a chat box on your site similar to a live chat module that captures client info and allows the user to communicate via text message. On the dealer end, it comes in as a lead that can be responded to via a designated business phone number on mobile and within the app on a computer. It adds another level of convenience to both the customer and dealer.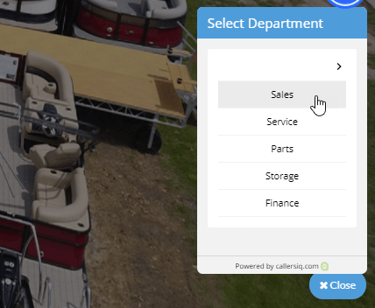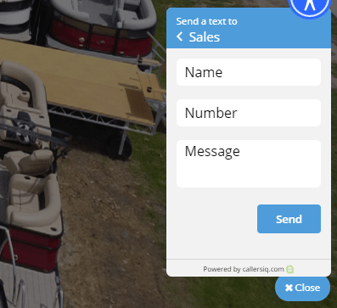 #5. Unmatched Website Load Speed
Let's revisit how custom websites can be built on the fastest technology. Wouldn't it be great if your site were built using the same technology as Netflix, Amazon, Uber, Paypal and other tech leaders? It's possible using what is known as the MEAN stack, a user- friendly full stack JavaScript framework that streamlines the development process. I'll spare you the technical jargon but if you want to learn more about the MEAN stack, here is a good resource.

Fast website speed is one of the most important components of a positive user experience which is why it made an appearance on this list. The result of building on this framework is a website that doesn't compromise visually, renders perfectly across devices, and loads instantly. There are even SEO benefits to a fast-loading website. Oh, and the framework is free for developers to use, so it doesn't add much cost on the dealer end.


#6. ADA Compliance
Similar to how accessibility regulations apply to buildings, parks - the tangible aspects of life, there are accessibility regulations for the web as well. What's more is the concerted and growing effort to enforce those guidelines. Websites are now expected and often required to have sufficient color contrast ratio, translation capabilities, proper image labeling, and more. Templated sites may check some of those boxes but given that a new set of accessibility guidelines rolled out some time this year, it's safe to say they will have some catching up to do. Custom sites can easily make any changes, protecting your business from any related legal ramifications.

Properly accessible websites score much higher in Google rankings as well so your SEO value increases once those guidelines are implemented.

-- That concludes today's list of the newest and most effective website features. It goes without saying that the more of these features there are on your site, the better your website will perform for your business. Cheers to your future web endeavors.