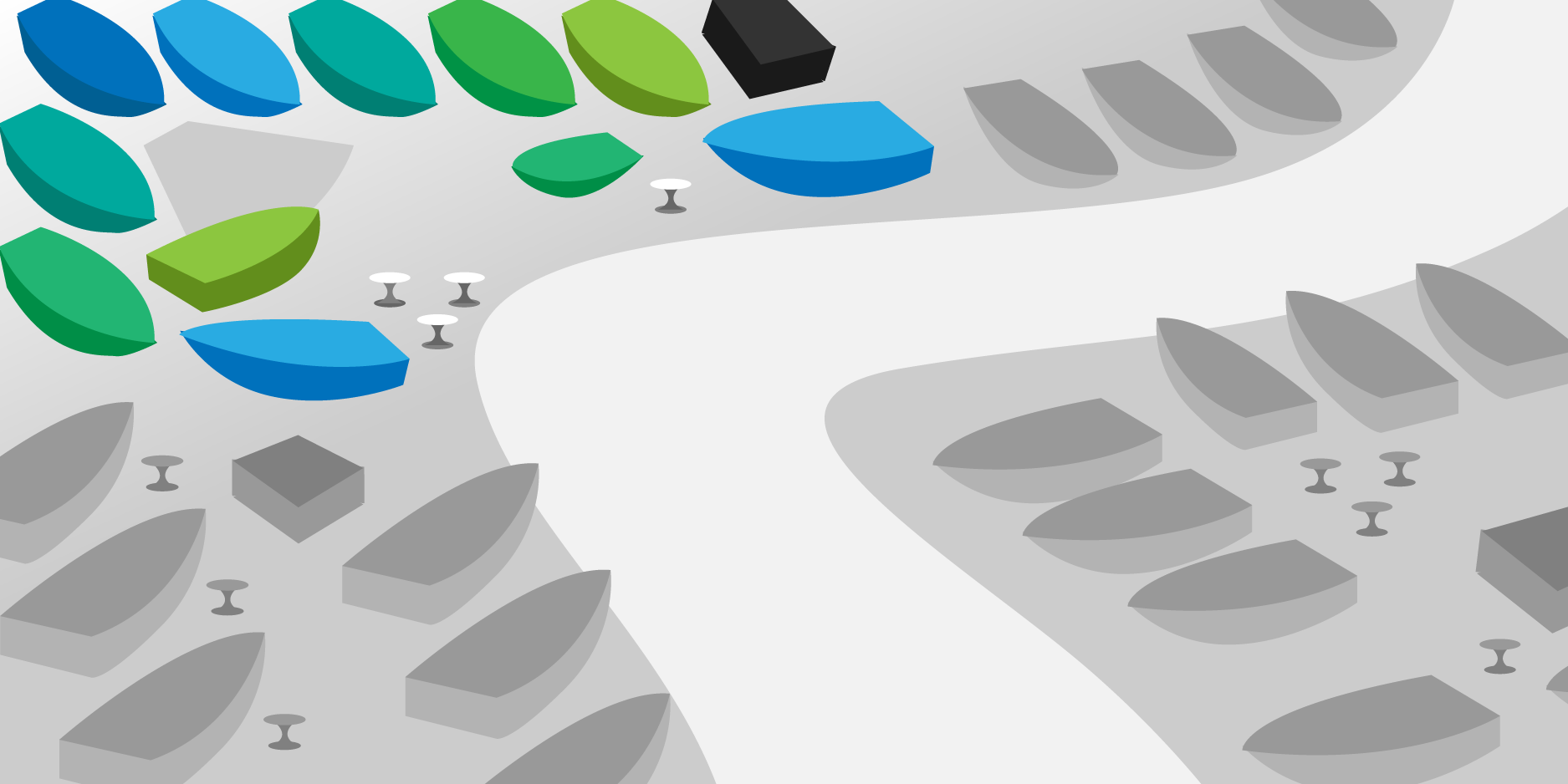 As a dealer, participating in your local boat show is a no-brainer. The trick though, is to be the shining beacon in a sea of other booths that your customers (and hopefully others) flock to when they arrive. In this article we will be sharing some important tips, gathered from veteran boat show participants, on how to have the best booth at a boat show.
1. Ensure there is an obvious and easy-to-access entrance into your booth.
Entering a booth should require no effort on the part of the visitor. It can be very frustrating to see a line of boats but no obvious way to get in. If access is not easy, it doesn't feel welcoming and your potential visitors will move on to other booths. This principle rolls over to the overall layout of the booth; it should be easy to find where to enter your display boats and other elements as well.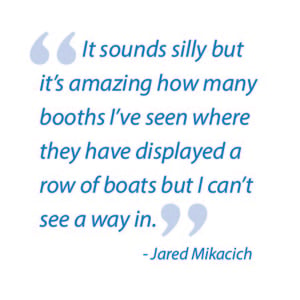 Some things to consider when designing the layout of your booth:
Where are customers entering from, and can they see the entrance(s) clearly from the natural path of travel to my booth?
Is there a flow to my booth? As customers walk around can they access the display boats, sales offices, lounge, kids' zone, etc.?
Effortlessness is the way of today and the future. Prospects and customers should barely have to think at all to find their way into and around your booth.
2. Have a receptionist at the entrance.
This tip ties in nicely with the first. Having a receptionist at the entrance of your booth offers many benefits:
A warm greeting upon visitor arrival
An opportunity for direction if the visitor wants to see something specific
Immediate point of contact with the visitor when they enter
A receptionist will set a positive and professional tone for your dealership. Your boat show booth performance relies heavily on the people who represent your business, which brings us to our next tip.
3. Have OEM Representatives there to boost brands.
When possible, it helps to have OEM reps on site. Customers like knowing that there is a very knowledgeable person available if they have questions about a particular brand. The idea that they can talk straight to corporate is comforting and it doesn't happen every day for them.
4. Folks love to meet the pros. Pro Riders that is!
Speaking of things that don't happen every day, the opportunity to meet a pro rider is one of them. Meet & Greet anyone? As you know, pro riders are the celebrities of the watersports world and having one of them at your booth will be sure to draw a starry-eyed crowd.
5. Pump up the energy
Who wants to be at a boring booth. Your visitors left their homes to come to the show; Make it worth their while by giving them an exciting experience; fun music that sets the rockstar vibe of watersports fun, a staff that is stoked to be there, extravagant signage, maybe some food and beverages for your guests, to name a few ideas. The excitement that people feel when they are on the water on their brand-new boat should be same feeling that your booth radiates at the show. That is the ultimate goal and your booth will be sure to stand out to guests.
Our next and final tip for this article is all about showing that you know your stuff.
6. Host an Educational Seminar – yes, at the show.
Seminars are multi-faceted as they can be a great way to boost the energy level of your booth, establish credibility, turn heads, captivate a crowd, and much more. Complete with its own time slots and an audience that inevitably gets bigger as the show goes on, a seminar can simultaneously educate, humor, and/or dazzle a large number of folks at once. The options are endless with this approach and it would be sure to make your booth the center of attention.
--These tips are versatile and can be used together, separate, some here, others there, however they suit your dealership's needs. If there is one thing to take form this article, make it this: Blending in – Bad. Standing out – Good, and make sure people can find their way into your booth...Now get after it and shoot for the best dang boat show turn-out you've ever had. We wish you great luck!
Still interested learning more? Read 9 Boat Show Promotion Ideas, or Best time to send out invites